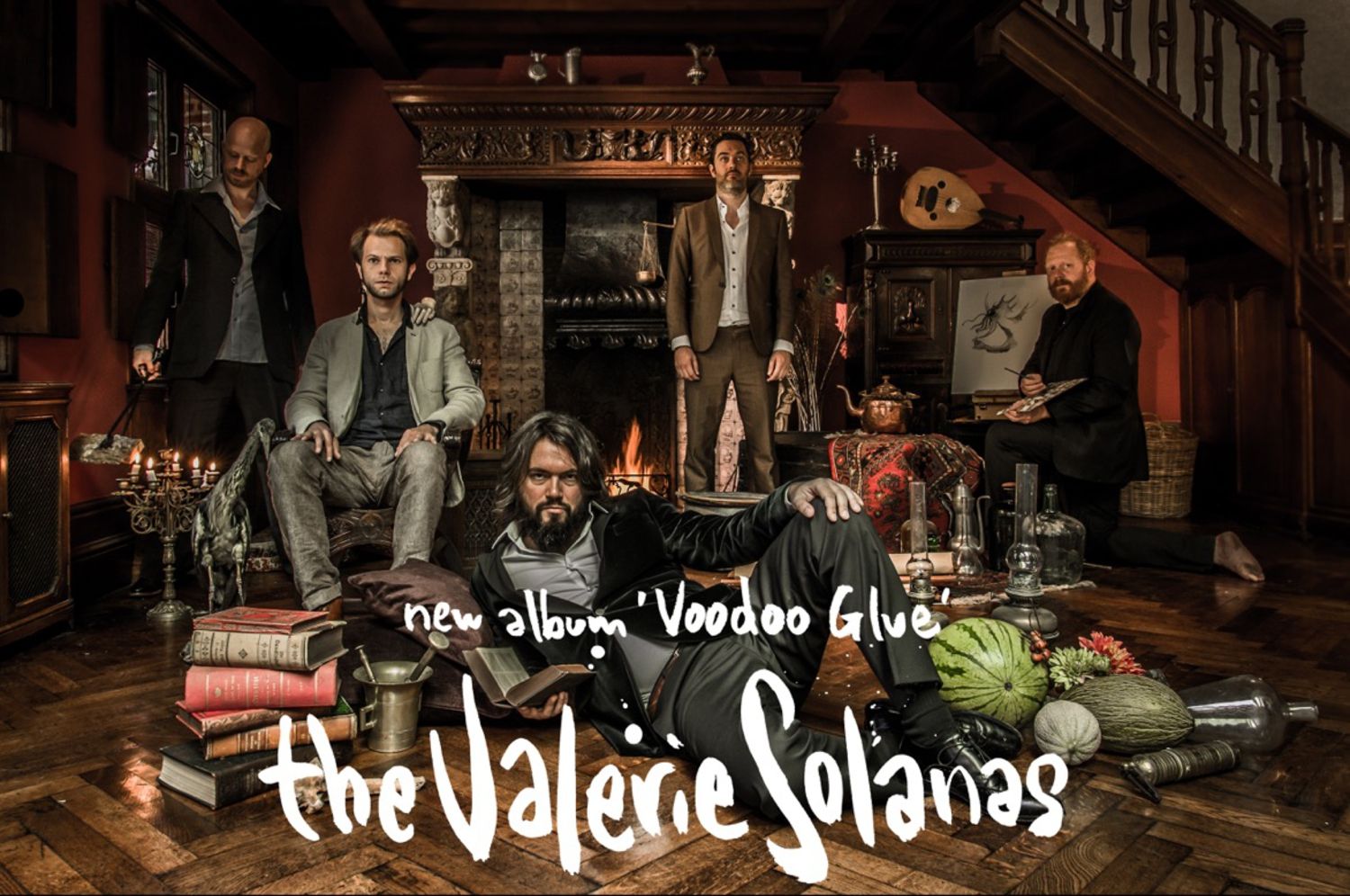 Met hun eigenzinnige songs die doen denken aan zowel The Doors, Captain Beefheart als Nick Cave, wist de Antwerpse band The Valerie Solanas een unieke stem te verwerven in het Belgische muzieklandschap. Satire is nooit ver weg, verwijzingen naar 'marginale' genres als sciencefiction en horror vormen een vast ingrediënt. Hun sound verenigt elementen uit de jazz, blues en groove met avant-garde en spoken word.
Voor hun nieuwste album VOODOO GLUE liet de band zich inspireren door vampiers, Lovecraftiaanse monsters en andere fabelachtige creaturen uit de symbolistische literatuur. Vergeet daar niet enige grootstadsromantiek bij te denken. Uiteraard mogen de duizelingwekkende tekeningen van partner in crime Bert Lezy live weer niet ontbreken.
Welkom in het rariteitenkabinet van de Solanas, see you on the other side!
Over het album Amazons schreef RifRaf: "Een unieke band met ijzersterke plaat die wemelt van de creatieve eclectische uitspattingen, literaire verwijzingen en schitterend Bert Lezy-artwork. Heerlijk snoepgoed." OOR vult aan: "Laat David Lynch het niet horen, hij verzint er zo een film onder."
MUSIC IN BELGIUM: "Un groupe flamand qui, il faut le dire, a été particulièrement gâté par les fées en ce qui concerne le talent."
Met Michaël Brijs (zang, dwarsfluit), Diederik Van Remoortere (drums), Filip Vandebril (bas), Tom Tiest (gitaar)
artwork Bert Lezy
productie CD Frederik Segers
geluidstechniek Geert Vanbever
management en bookings Saskia Liénard
label & distributie LC Music, Green LFAnt Music company